C. Miesen News
A new ambulance for SIS La Chaux de Fonds (CH)
A new ambulance with an integrated luggage body was delivered to la Chaux de Fonds in the canton of Neuchatel in western Switzerland last week. The
more information
New ambulance on MAN TGE for Macau
Just recently we handed over a very special project to the shipping company. We were favored to convert our first ambulance vehicle based on a MAN
more information
10 new emergency medical vehicles for the Syd-Denmark region
For our customer "Region Syd-Denmark" we were able to expand a total of 10 new emergency medical vehicles based on Mercedes-Benz GLE. Numerous equipme
more information
News
zurück zur Übersicht
13 new rescue ambulance box bodies on Ford F350 for Saudi Arabia
13 new rescue ambulance box bodies on Ford F350 for Saudi Arabia
For Rosenbauer Saudi Arabia, we were recently able to realize an order for a total of 13 ambulance box bodies for Ford F350 chassis. An ambulance vehicle as a prototype was completely manufactured at our production site in Bonn.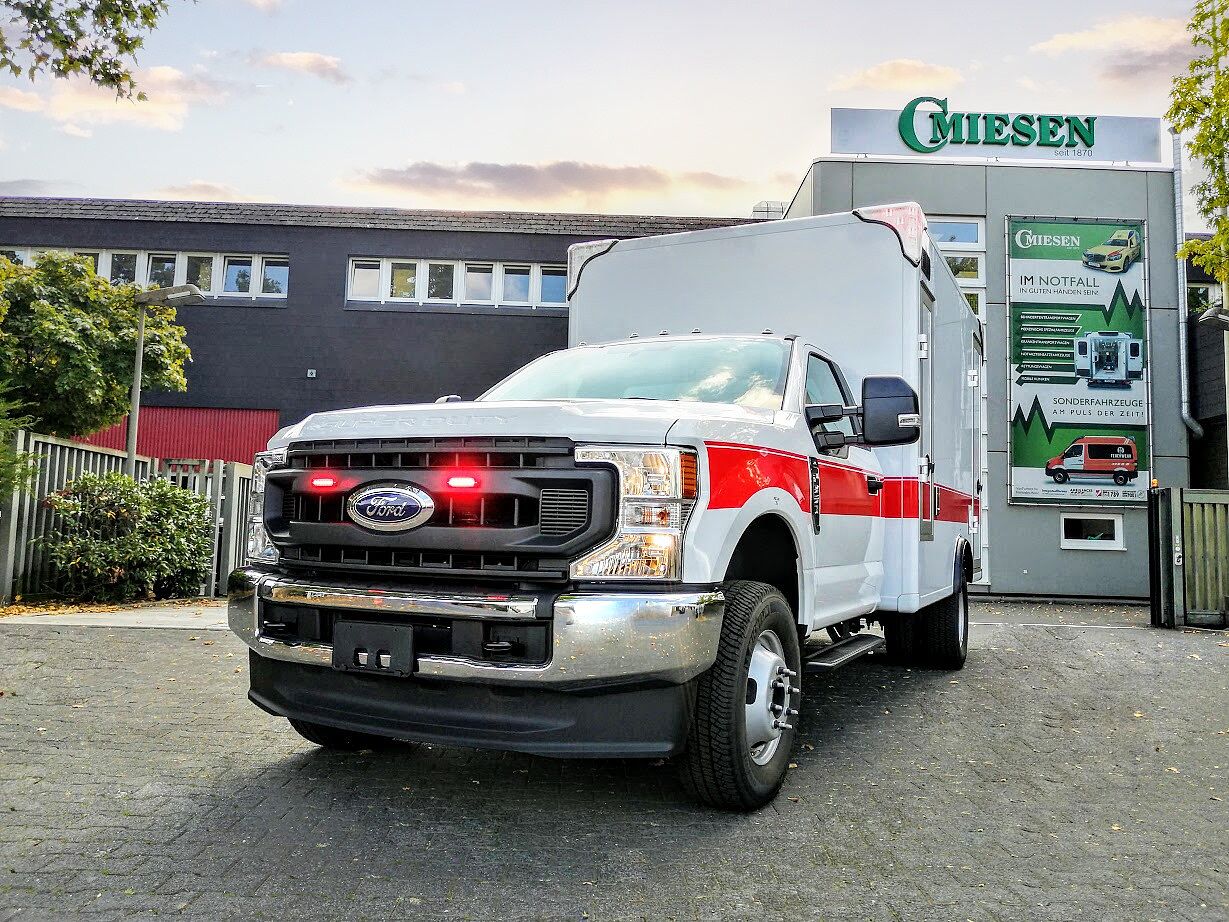 The other 12 ambulance box bodies were delivered by us to Saudi Arabia as so-called SKD kits (semi-knock-down) for final assembly. Thus, the final "marriage" of the ambulance box modules with the chassis, as well as the completion for the domestic market takes place in the Saudi Rosenbauer plant in the King Abdullah City Economic (KAEC).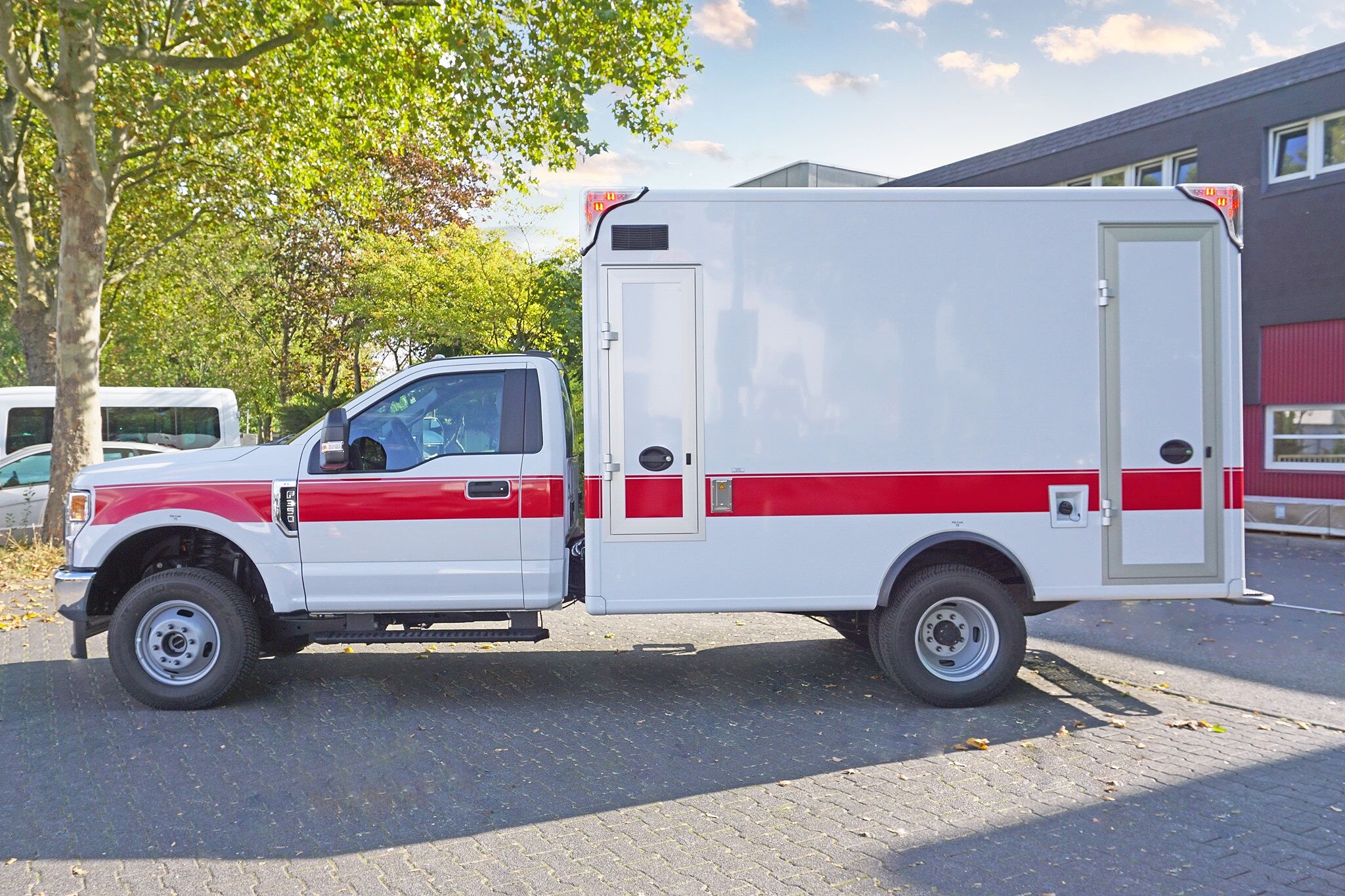 Thanks to the four-wheel drive, these rescue vehicles are always safe to use even in rough terrain.

The box bodies have an integrated special optical signal system with typical red LED flash modules. Switchable LED scene lights provide the illumination of the surroundings.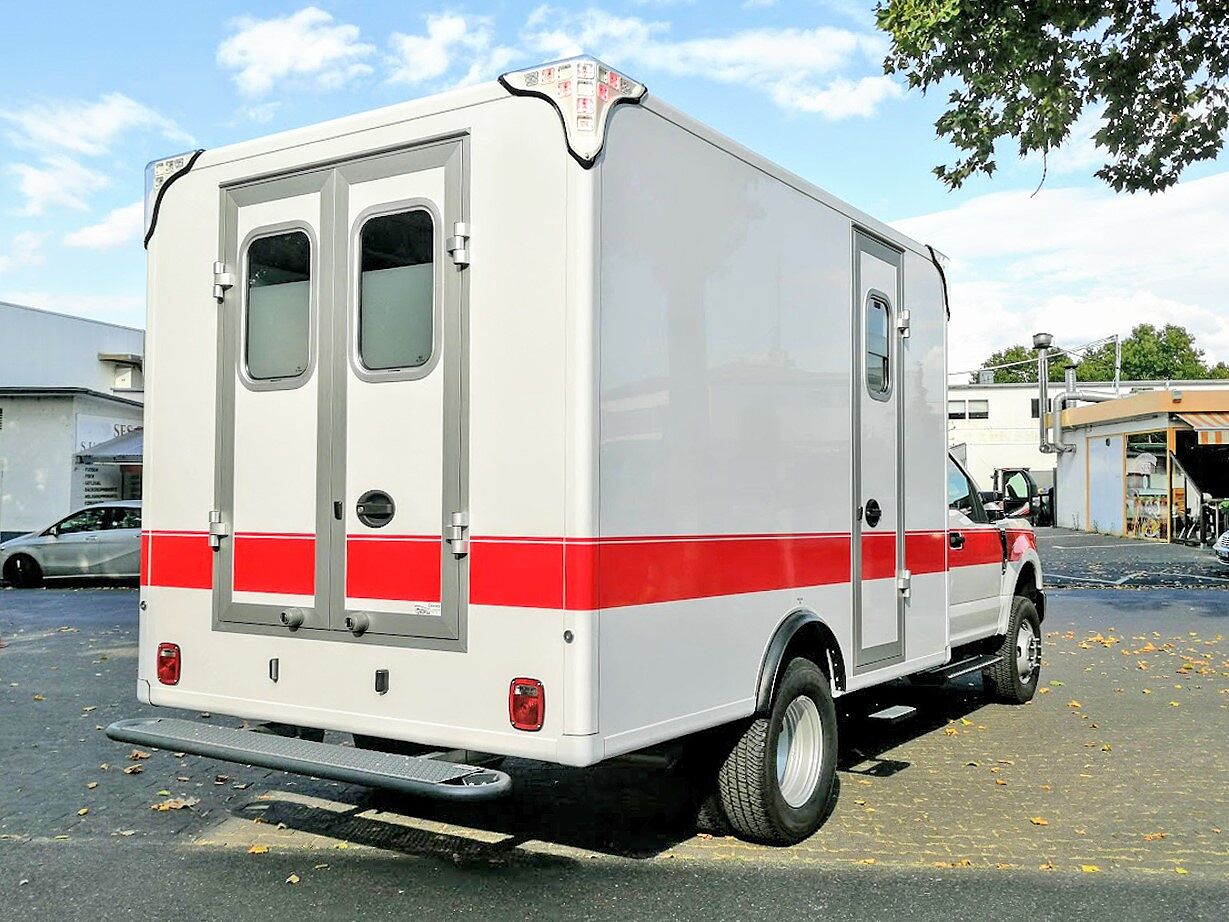 In the patient compartment, numerous cabinet modules offer quick and direct access to all equipment. Due to Plexiglass sliding panes, a large part of the compartments are optimally visible and the material is safely stowed away. This ensures easy access to medical supplies and emergency equipment.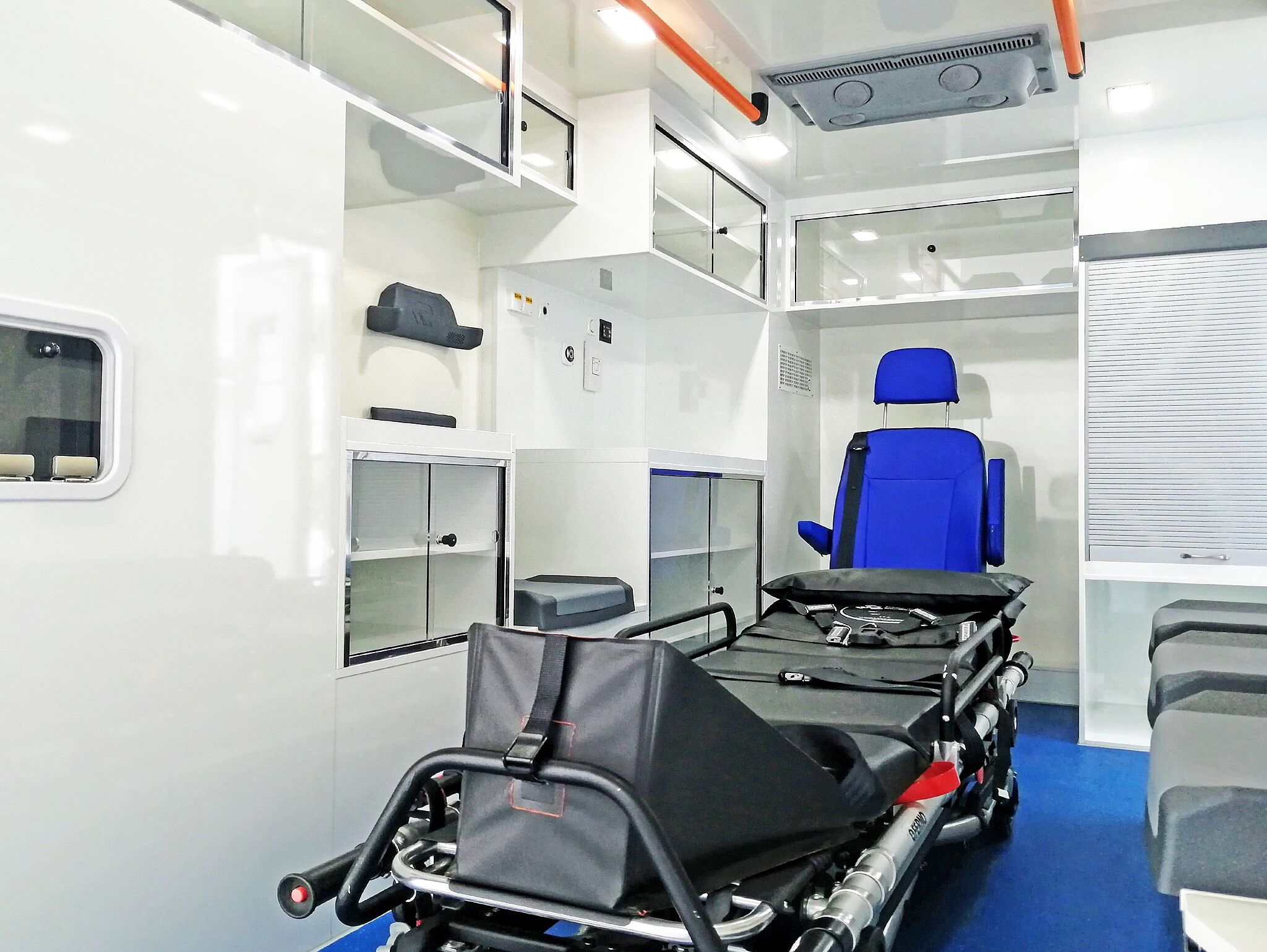 A seat bench in the interior can accommodate up to three people and is at the same time valuable storage space, which is accessible by folding up the seat.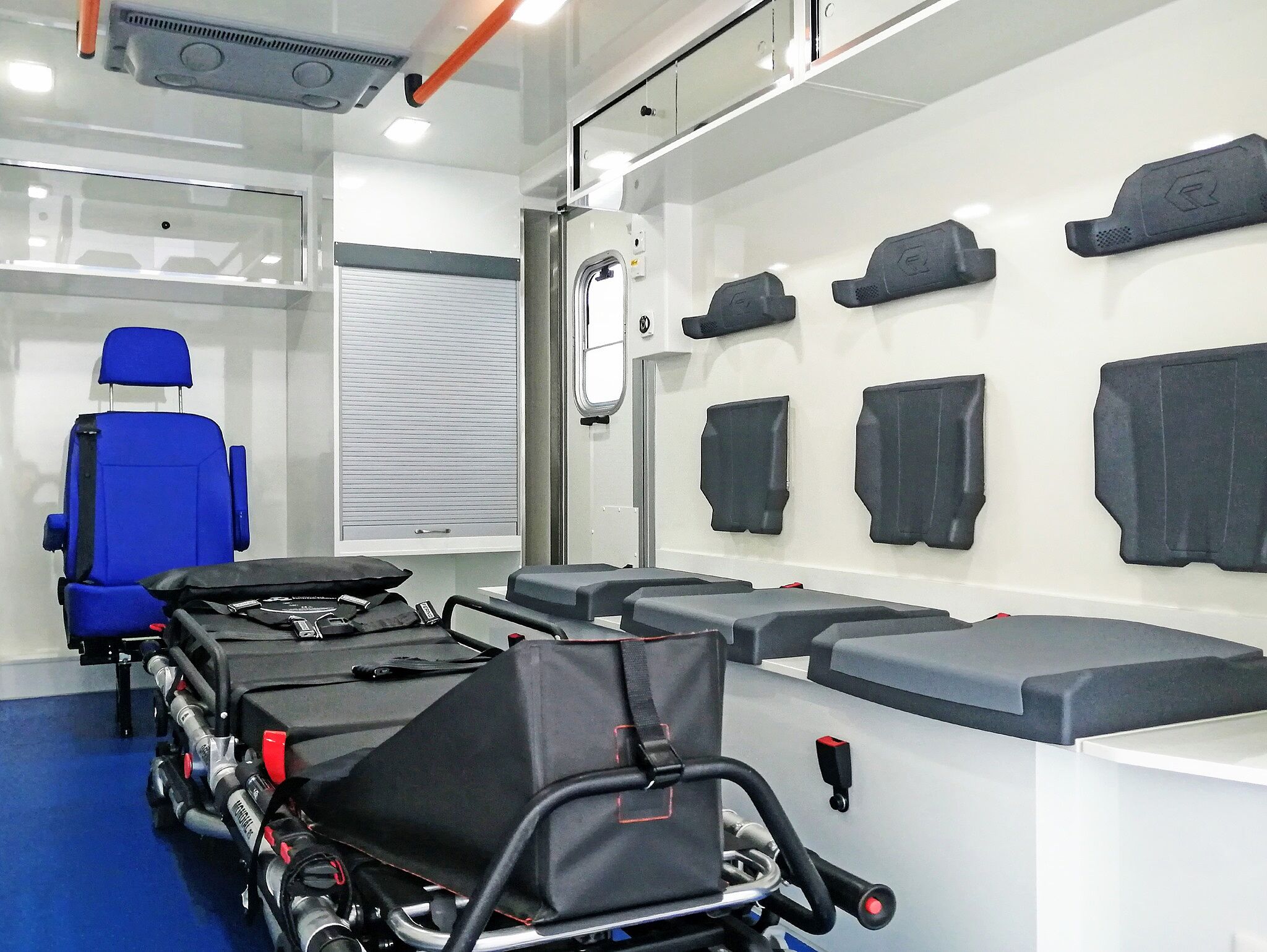 Another comfortable attendant seat is positioned in front of the head of the stretcher, as well as an additional single seat on the left side of the patient room.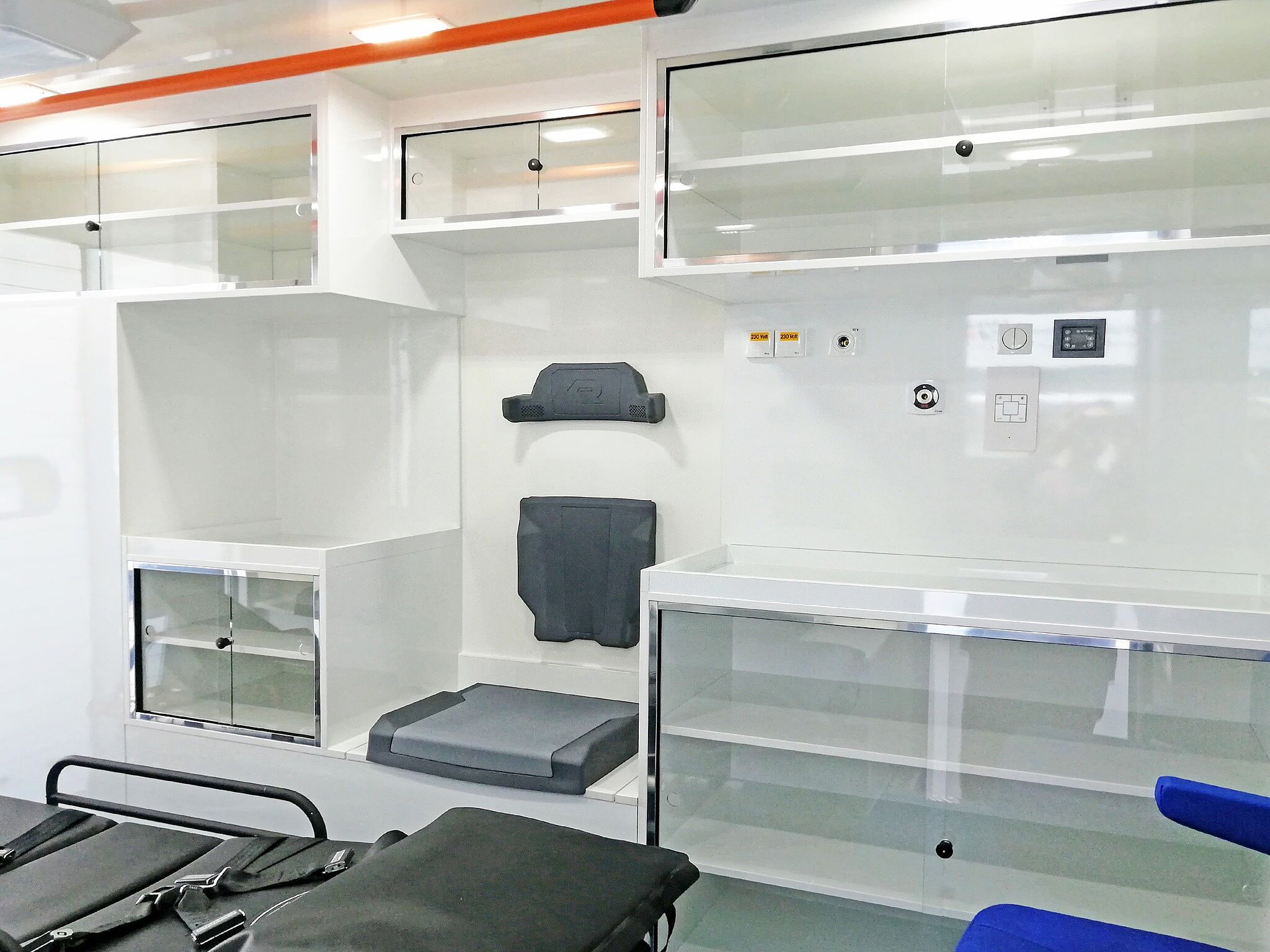 For the optimal realization of this order, we have briefly converted our own delivery hall into an additional production area.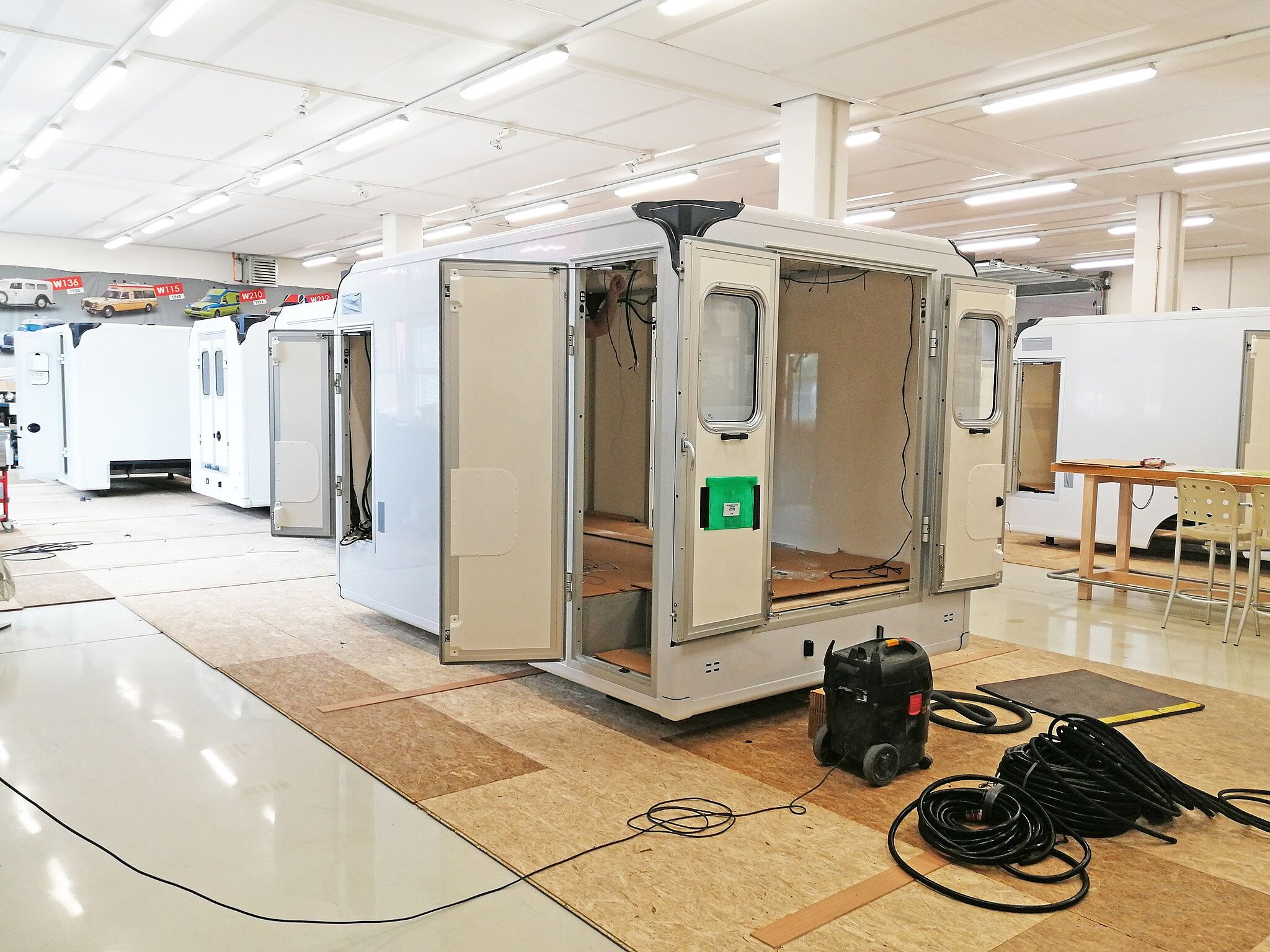 We wish the emergency services a good and safe ride at all times with the new emergency vehicles and thank them for their confidence!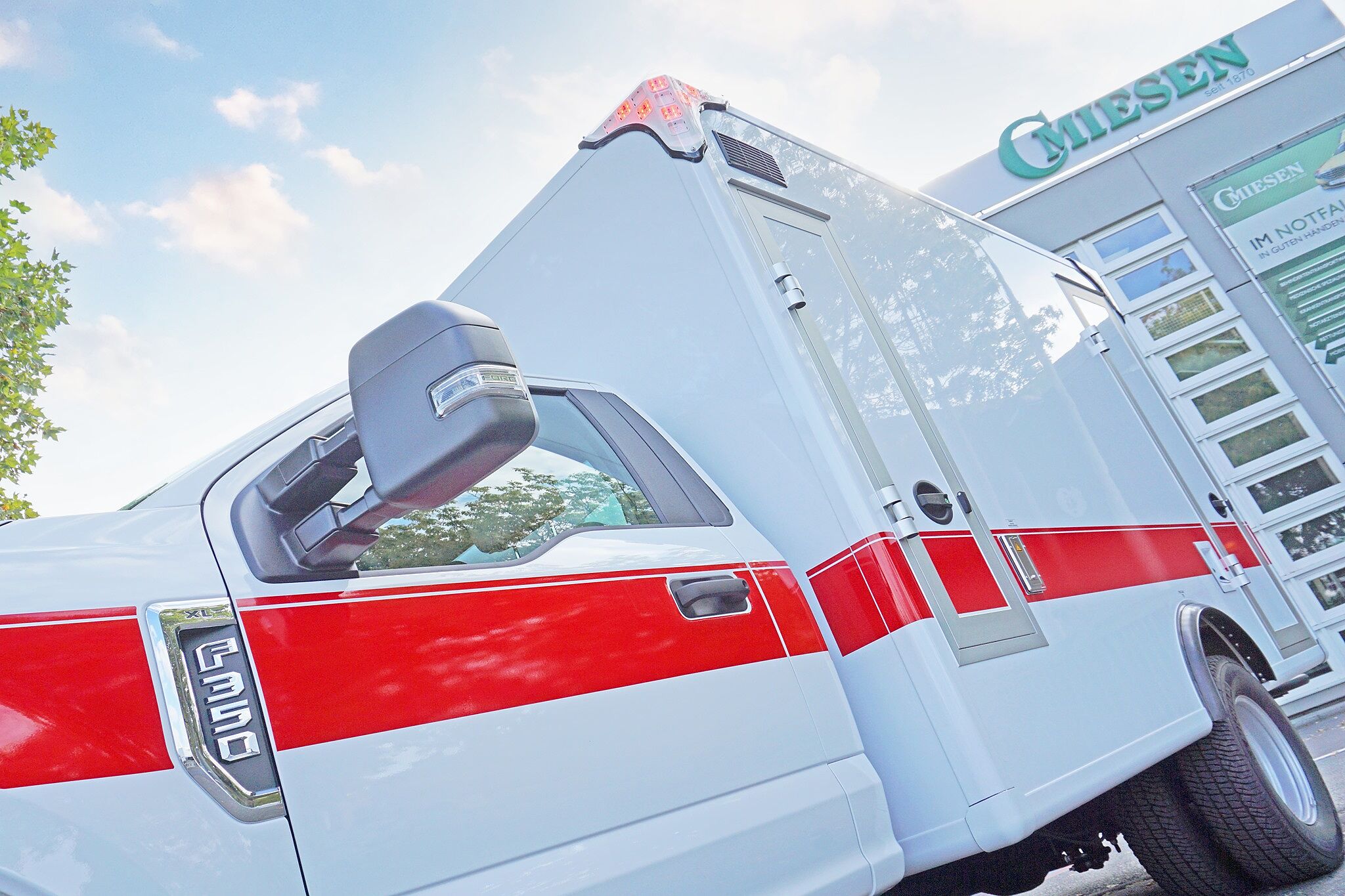 Adresse
C. Miesen GmbH & Co. KG

Südstr. 119
D-53175 Bonn

Tel.: +49 228 54009 0
Fax: +49 228 54009 22
e-Mail: info@miesen.de


Dürnau Branch
Jurastraße 22
D-73105 Dürnau

Tel.: +49 7164 90319 10

NEW: Undertaker vehicles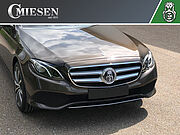 Latest releases of part of our portfolio are exclusive undertaker vehicles "made in Germany" based on extended Mercedes-Benz E-Class.