Unterpunkte
C. Miesen News
A new ambulance for SIS La Chaux de Fonds (CH)
A new ambulance with an integrated luggage body was delivered to la Chaux de Fonds in the canton of Neuchatel in western Switzerland last week. The
more information
New ambulance on MAN TGE for Macau
Just recently we handed over a very special project to the shipping company. We were favored to convert our first ambulance vehicle based on a MAN
more information
10 new emergency medical vehicles for the Syd-Denmark region
For our customer "Region Syd-Denmark" we were able to expand a total of 10 new emergency medical vehicles based on Mercedes-Benz GLE. Numerous equipme
more information
Other Special Vehicles
back
Exterior and interior presentation of this vehicle:

Front view

of the 4

-stretcher

-ambulance

:





This

ambulance

,

based on a

Mercedes

Benz

Sprinter

with

IGLHAUT

4-wheel-

drive, has been

equipped

with

a 4

-stretcher-interior

.

Due to the modular design

of C.MIESEN interior

a large number

of

arrangements is

possible

.

Y

ou can customize your ambulance according to

your

individual needs

.

Partition wall:

Installation of a full length extractable

pharmacy

cabinet

to the very left, next to it storage compartments for emergency cases.

A

storage box, at the same time seat for 2 persons,

is

affiliated.

View from the rear:



Sidewalls, ceiling and wheel arches of the patient's compartment consist of only three white GRP-form parts. The GRP-parts are stuck together to an unity and guarantee for highest hygiene claims: the moldings have little edges and joints (no sharp edges). The smooth surface also ensures a perfect cleaning and disinfecting of the patient's compartment.

The high strength of GRP prevents a splintering of the panels if a crash occurs (à security aspect).



View from the

rear entrance

:



The two lower

loading bays

in extended position.

View from the

rear entrance

:




When not in use, the scoop stretcher is stored on the right sidewall behind

the s

tretcher area.
Adresse
C. Miesen GmbH & Co. KG

Südstr. 119
D-53175 Bonn

Tel.: +49 228 54009 0
Fax: +49 228 54009 22
e-Mail: info@miesen.de


Dürnau Branch
Jurastraße 22
D-73105 Dürnau

Tel.: +49 7164 90319 10

NEW: Undertaker vehicles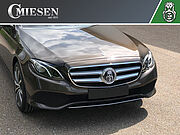 Latest releases of part of our portfolio are exclusive undertaker vehicles "made in Germany" based on extended Mercedes-Benz E-Class.