Unterpunkte
C. Miesen News
A new ambulance for SIS La Chaux de Fonds (CH)
A new ambulance with an integrated luggage body was delivered to la Chaux de Fonds in the canton of Neuchatel in western Switzerland last week. The
more information
New ambulance on MAN TGE for Macau
Just recently we handed over a very special project to the shipping company. We were favored to convert our first ambulance vehicle based on a MAN
more information
10 new emergency medical vehicles for the Syd-Denmark region
For our customer "Region Syd-Denmark" we were able to expand a total of 10 new emergency medical vehicles based on Mercedes-Benz GLE. Numerous equipme
more information
Other Special Vehicles
back
External and internal

representation

of the vehicle

:

Front view of the UNIMOG:

C.MIESEN box bodies and interior on Mercedes Benz UNIMOGs are perfect solutions for rescue missions in

rough terrain

.





Side view of the UNIMOG:



The side entry

into the patient's compartment

is via a

folding

ladder.
4-stretcher interior:



The interior provides optimum utilisation of space within the patient's compartment. Our stretcher fixation is

high-quality

technical

equipment

for

simultaneous transport of

four

lying

people

.

L

ow

loading height

,

easy loading of the upper stretchers and prevention of

vertical

shocks

during transport

are special features of our unique assemblies.
View of the rear entrance:

View of the lower loading bays in extended position.





View into the patient's compartment:



A

sufficiently large

center aisle remains to take care of the patients

.

View through the side entrance:



The

concept

of the patient's compartment provides easy access to

the medical equipment

,

such as

defibrillator

, suction pump and

ventilation, from the companion seat. Immediate approach to the appropriate, portable instruments and emergency cases

lets you give first aid very quickly even outside of the vehicle.
Adresse
C. Miesen GmbH & Co. KG

Südstr. 119
D-53175 Bonn

Tel.: +49 228 54009 0
Fax: +49 228 54009 22
e-Mail: info@miesen.de


Dürnau Branch
Jurastraße 22
D-73105 Dürnau

Tel.: +49 7164 90319 10

NEW: Undertaker vehicles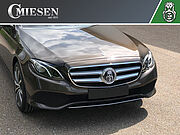 Latest releases of part of our portfolio are exclusive undertaker vehicles "made in Germany" based on extended Mercedes-Benz E-Class.