Unterpunkte
C. Miesen News
A new ambulance for SIS La Chaux de Fonds (CH)
A new ambulance with an integrated luggage body was delivered to la Chaux de Fonds in the canton of Neuchatel in western Switzerland last week. The
more information
New ambulance on MAN TGE for Macau
Just recently we handed over a very special project to the shipping company. We were favored to convert our first ambulance vehicle based on a MAN
more information
10 new emergency medical vehicles for the Syd-Denmark region
For our customer "Region Syd-Denmark" we were able to expand a total of 10 new emergency medical vehicles based on Mercedes-Benz GLE. Numerous equipme
more information
Service
Repairs at MIESEN are professionally accomplished with modern and special workshop equipment and with short notice.
Having more extensive repairs and accident repairs on your vehicle we offer you if available and necessary an adequate rental vehicle for
the time of order.

It is always aim to keep you mobile as your business has to continue.
Spare parts supplies always take place on fastest way.

In our own store we always have also spare parts for older motor vehicle types on stock.


Simply contact us!


Our services cover:
• Accident repairs
• Maintenance
• Vehicle pasting and inscription
• Paint works
• Upholstery works
• Individual interior fittings
• Leasing and financing




MAINTENANCE WORK
Regular preventive maintenance work on your ambulances and emergency vehicles often avoid unnecessary and expensive vehicle repairs.

Trained and experienced coworkers lead maintenance of your vehicles either in our headquarters in Wachtberg or by visiting your base with our service-vehicle.

ACCIDENT REPAIRS
After an accident a lot of formalities result apart from the actual repair of your vehicle. Completion with insurance, the submission of a spare vehicle, appraisal production, Depreciation determination, just to mention only some points here…

read more

VEHICLE LACQUER FINISH
As subsidiary companies of the Mercedes Auto Group of KBM Motorfahrzeuge GmbH & Co. KG. We as well as our clients benefit from many years of experience and the technical stand. Know-how for the fulfillment of highest quality lacquer finish for the order.

read more

FILM APPLICATION / WRAPPING
As additional service we offer you, apart from the actual vehicle development, a professional vehicle pasting and inscription by the professional.
read more

AIR SUSPENSION
You are interested in the installation of a pneumatic suspension system? Then this could be interesting for you.
read more

VEHICLE TRANSPORTS
Everything from one hand!

In the context of our service variety we offer our customers the service that we carry out the entire completion of vehicle transport.
read more

LEASING
When desired we offer the possibility our customers to have their rescue vehicles financed in co-operation with reliable and experienced leasing partners meeting demand.
read more

Adresse
C. Miesen GmbH & Co. KG

Südstr. 119
D-53175 Bonn

Tel.: +49 228 54009 0
Fax: +49 228 54009 22
e-Mail: info@miesen.de


Dürnau Branch
Jurastraße 22
D-73105 Dürnau

Tel.: +49 7164 90319 10

NEW: Undertaker vehicles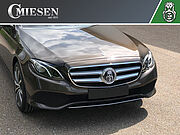 Latest releases of part of our portfolio are exclusive undertaker vehicles "made in Germany" based on extended Mercedes-Benz E-Class.