This week we handed over a very special project to the shipping company for our end customer in Macau.

A MAN TGE panel van serves as the basis for this tailor-made ambulance.
The right-hand drive has a wheelbase of 3,640 mm and a high roof.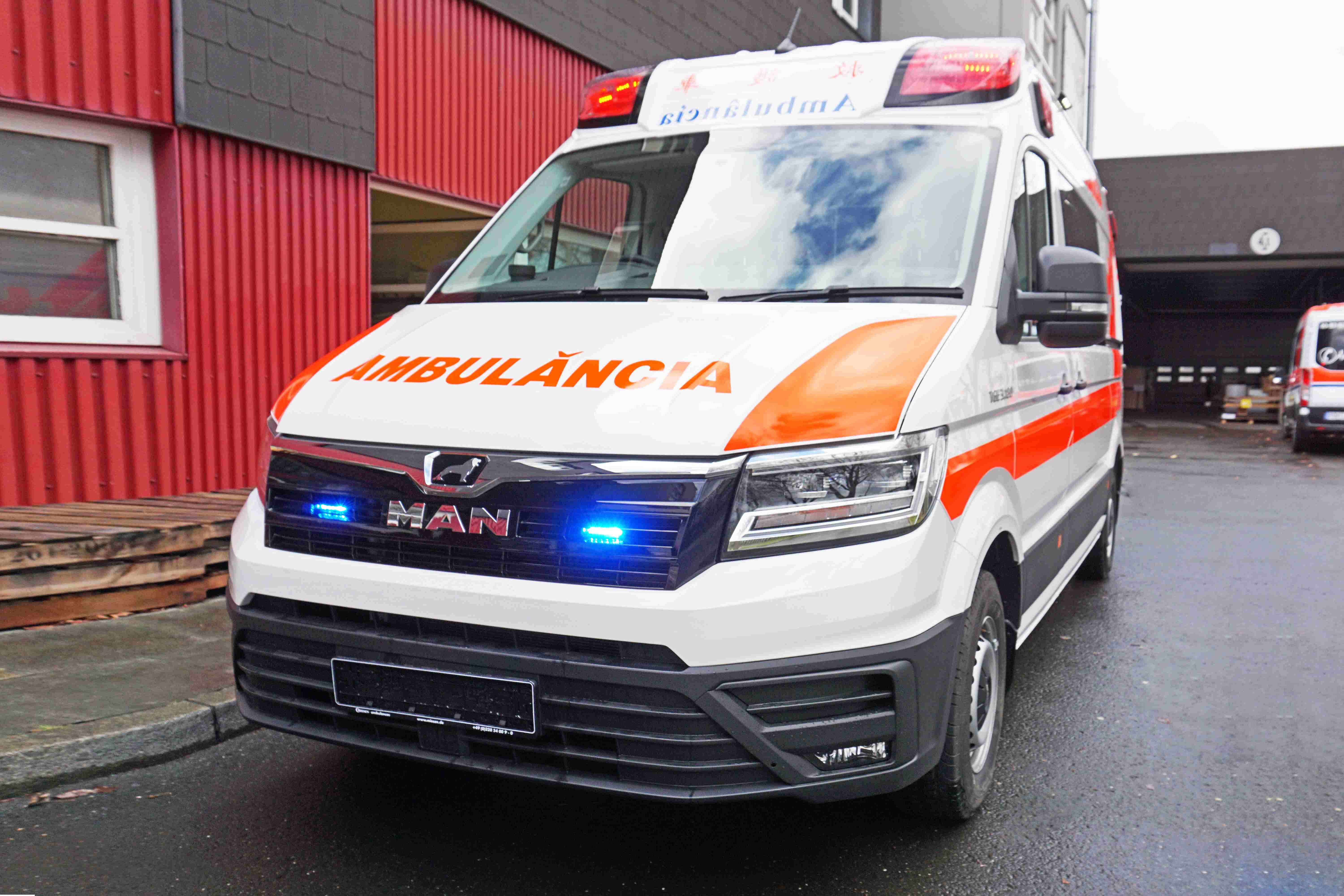 The ambulance vehicle is equipped with an integrated LED special signal technology with red flashing lights at the front and rear.
The warning light system on the side and at the rear is reinforced by large red LED flashers of the Whelen type 900 series.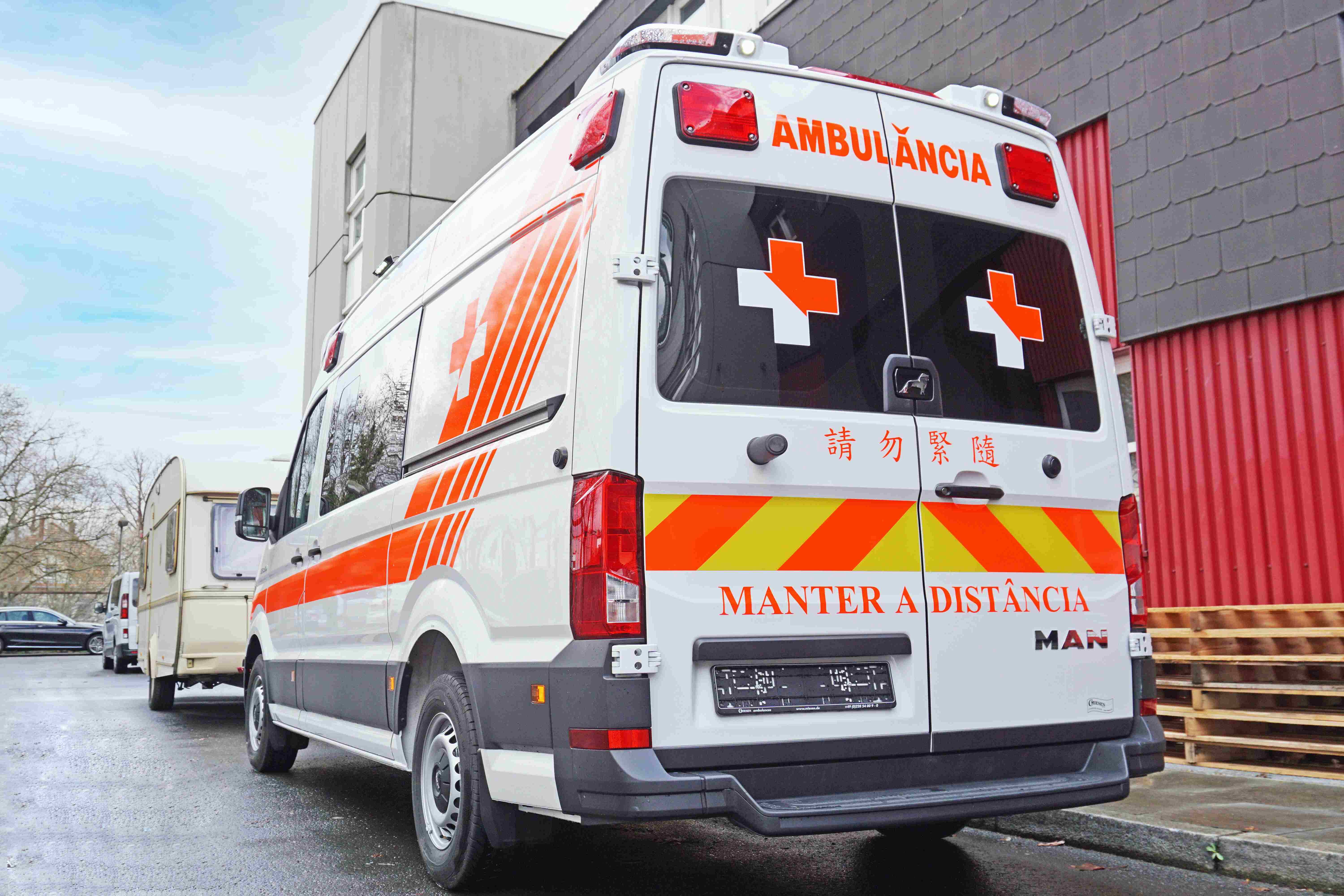 Switchable LED work lights on the side and at the rear ensure the best possible illumination of the incident in poor visibility conditions and in the dark.
Additional blue LED front flashers are installed in the radiator grille.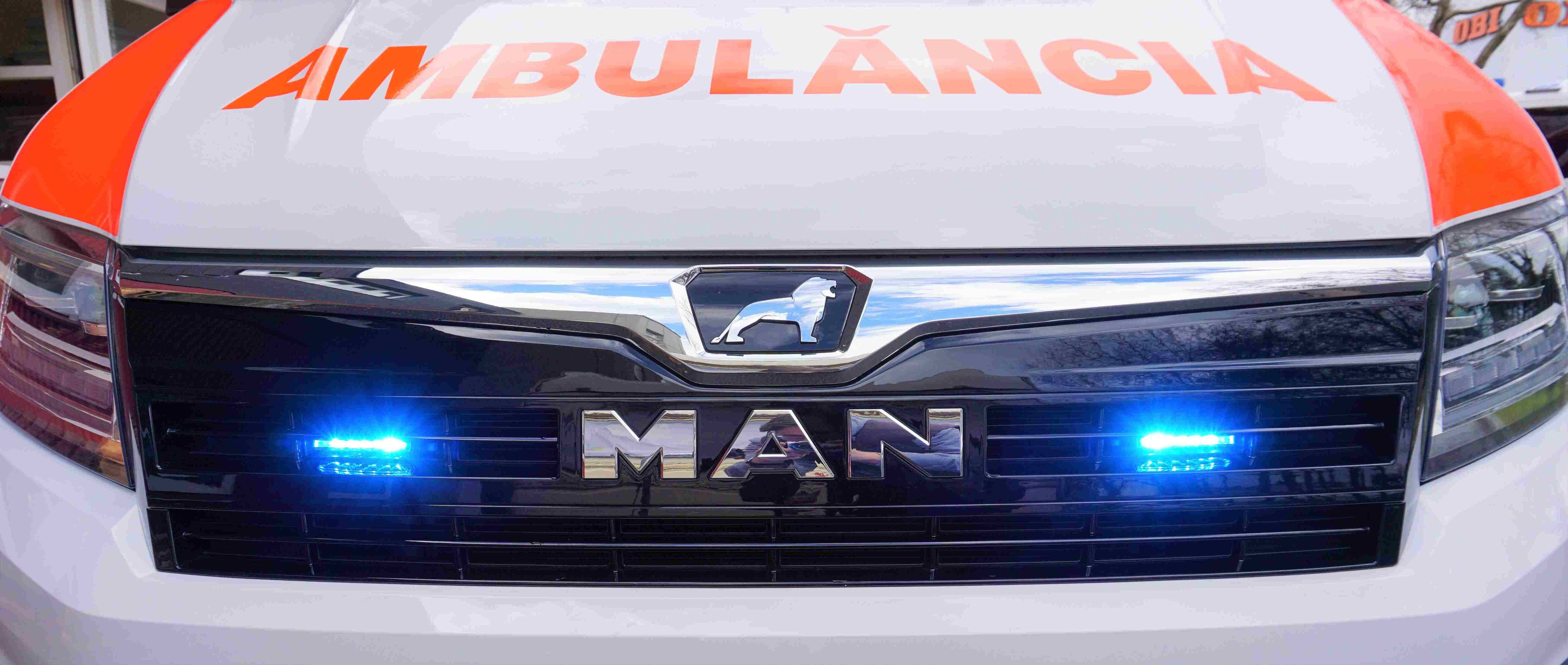 The patient compartment was designed in close consultation with the customer and is clad with our tested and tested GRP molded parts.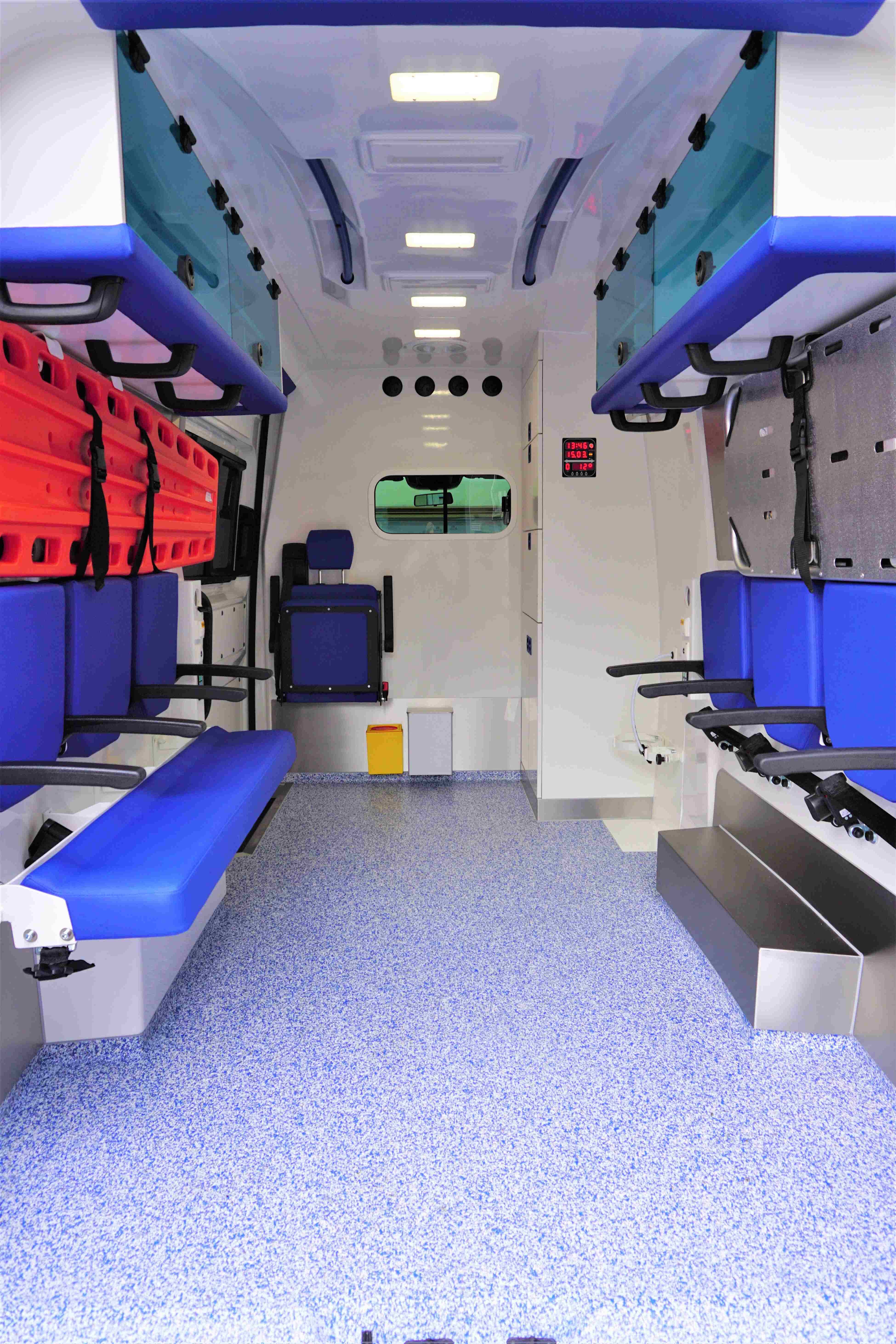 The patient compartment is designed to transport up to 7 seated people:

The vehicle is equipped with a folding bench seat on the left with capacity for up to 3 people.
The seat can be folded up to save space when not in use.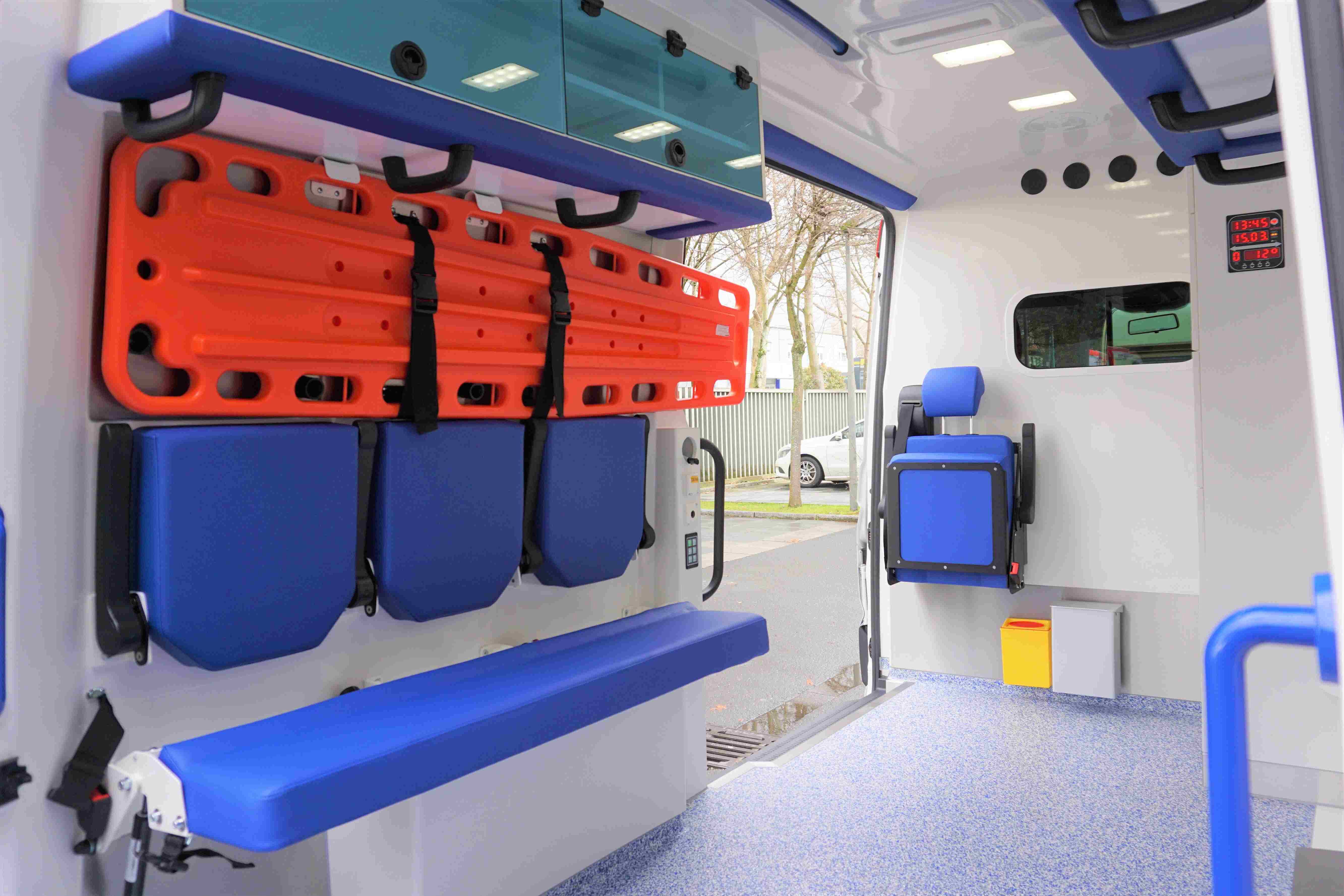 A stretcher is placed on the right to transport a lying patient.
The stretcher will later be installed in Macau.
The stretcher surface serves as a seating area and is therefore equipped with back parts, armrests and straps on the side wall.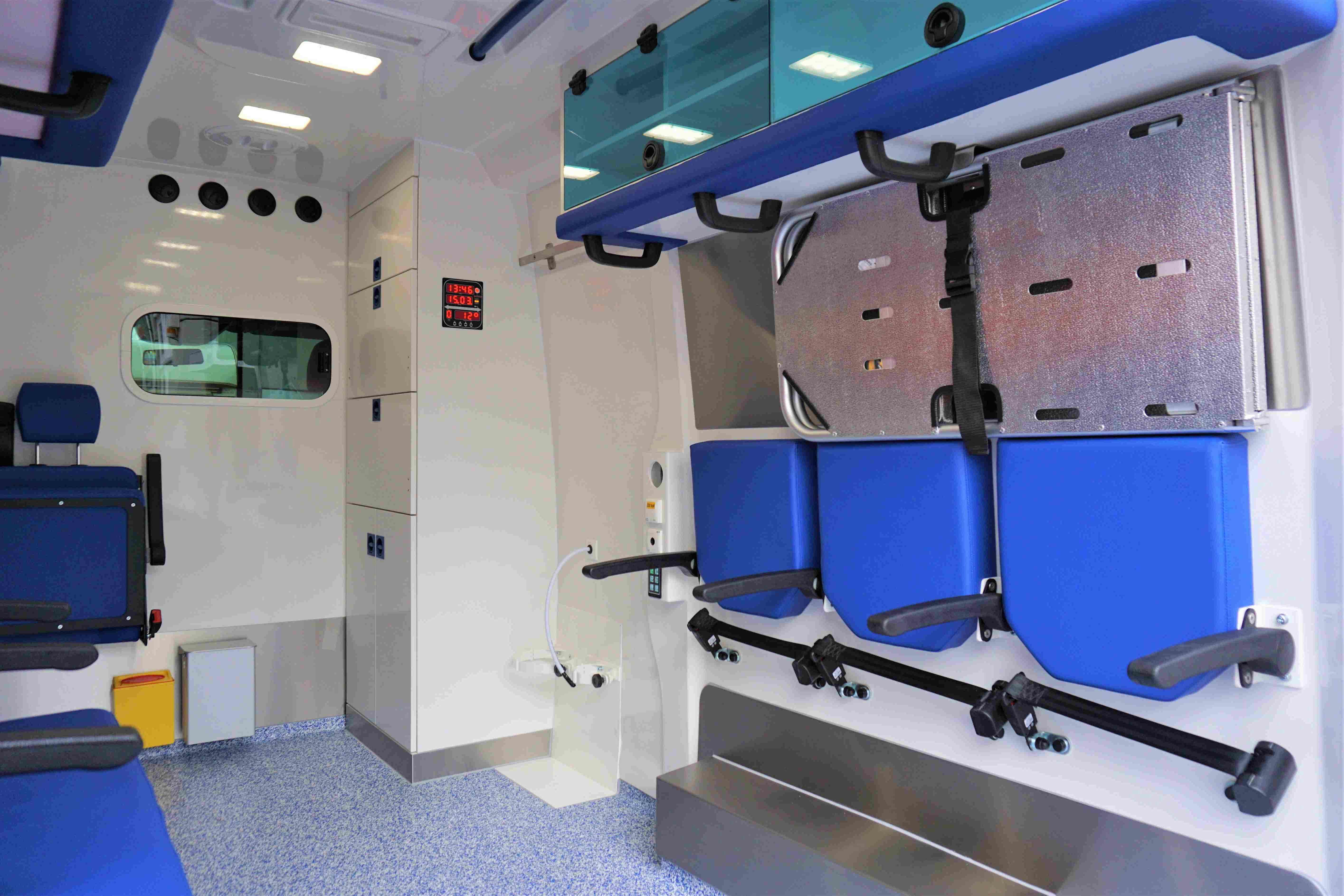 Another foldable supervisor's seat with three-point belting is located on the partition.
A cabinet element on the right side wall offers additional storage space for additional equipment.