Unterpunkte
C. Miesen News
A new ambulance for SIS La Chaux de Fonds (CH)
A new ambulance with an integrated luggage body was delivered to la Chaux de Fonds in the canton of Neuchatel in western Switzerland last week. The
more information
New ambulance on MAN TGE for Macau
Just recently we handed over a very special project to the shipping company. We were favored to convert our first ambulance vehicle based on a MAN
more information
10 new emergency medical vehicles for the Syd-Denmark region
For our customer "Region Syd-Denmark" we were able to expand a total of 10 new emergency medical vehicles based on Mercedes-Benz GLE. Numerous equipme
more information
Contact
A company stands and falls with its employees - the team.

Whether you would like to purchase a specialized vehicle, bring it in for repairs or order any spare parts - here you will find your proper contact person.

Please choose the designated department to find your required contacts.
Management

Our Management will happily aswer all your questions in regards to our company.
Sales Team

Our Sales Team will competently help you in all regards to Sales of new or pre-owned ambulances and other specialzed vehicles.
Spare Parts

Our specialists for spare parts are your proper contact for all means in regards to accessories, spare parts and anything else concerning the equipment of your specialized vehicle.
Quality Management

In case of warranty issues our will quality department will support you in all your querries.
Technical Dept.

If you have any technical querries or you would like to plan and concept your future specialized vehicle please feel free to contact our Technical Staff.
Production

To directly get in touch with the incharge of our production plant please find your contacts here.
Purchasing Dept.

As a supplier you would like to get in touch with our Purchasing Department? Here you will find the required contacts.
Service

No matter whether you have an accident repair or require other repair works, just a regular service appointment or even just a repair quote, please feel free to contact our service team.
Marketing

You will find your contacts in regards to Marketing here!
Webmaster

Here you will find the contact person for substantive issues as well as suggestions in regards to our website.
Adresse
C. Miesen GmbH & Co. KG

Südstr. 119
D-53175 Bonn

Tel.: +49 228 54009 0
Fax: +49 228 54009 22
e-Mail: info@miesen.de


Dürnau Branch
Jurastraße 22
D-73105 Dürnau

Tel.: +49 7164 90319 10

NEW: Undertaker vehicles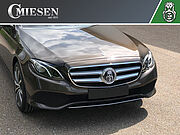 Latest releases of part of our portfolio are exclusive undertaker vehicles "made in Germany" based on extended Mercedes-Benz E-Class.