Unterpunkte
C. Miesen News
CORONA | COVID-19
Dear Customers With the Corona virus, our society is currently facing a very big challenge that has not existed so far - at least in Germany and Eu
more information
Historical MIESEN Images Data Base
Repeatedly our customers as well as other concerned people asked us for historical images material. It is most likely that due to our company's histor
more information
Let´s go SOCIAL MEDIA !
Let's go social media! In the time of web 2.0 we have decided to create our own fan page! You can also find us at
http://www.facebook.com/C
more information


Loading Systems
Ramps
Our aluminum ramps make a fast and easy loading and unloading of carrying chairs and wheelchairs possible in your vehicles. Thus the loading and unloading carrying chairs can be realized by only one person contrary to the conventional load trays.
read more

MIESEN except tray
Our particularly developed CMIESEN excerpt tray on basis of a heavy load excerpt serves for loading and unloading of a carrying chair through the opening of the side sliding door and stands out by an easy usage.

read more

Carbon excerpt tray
A further innovation of CMIESEN is our newly developed load tray in lightweight construction.
read more

Nirosta - loading tray
Our CMIESEN loading tray was developed particularly for the employment in patient carriages and is suitable outstanding for the comfortable loading and unloading of a carrying chair.
read more

Elevators
No matter whether you reqiure turnable lifts, linear lifts, cassette type lifts: We can supply you with the neccessary loading sytems to meet your individual purposes.
read more

Adresse
C. Miesen GmbH & Co. KG

Südstr. 119
D-53175 Bonn

Tel.: +49 228 54009 0
Fax: +49 228 54009 22
e-Mail: info@miesen.de


Dürnau Branch
Jurastraße 22
D-73105 Dürnau

Tel.: +49 7164 90319 10

NEW: Undertaker vehicles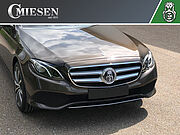 Latest releases of part of our portfolio are exclusive undertaker vehicles "made in Germany" based on extended Mercedes-Benz E-Class.